We have a wide variety of size and DISCOUNTS for multiple month advertising. Click on the size ad below and see how much you can save by doing multiple months. NOTE: prices listed are per month.
For Frequently Asked Questions, Distribution, and more, visit our informational media page:
Informational Media
Full Page Advertising
Full Page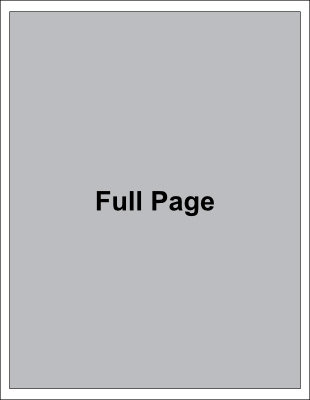 Our prices will not only fit your budget...but it will make the investment worthwhile!!
All ads are in full color and are distributed in: Green Bay, Fox Cities, Fond du Lac, Oshkosh, New London, Waupaca, Bear Creek, Manitowoc, Sheboygan, & Wautoma.
El Mensajero Latino Currently prints 5000 Magazines Monthly & has been in business for over 5 years!!

All advertising rates can be seen by clicking here.
Online payments are for first month only. Multiple months would be billed directly.

Multi Month Savings
Month to Month (0) 3 Month Contract (-20) 6 Month Contract (-50)